Services
Criminal Background Checks
Fast and accurate criminal check results for building trustworthy teams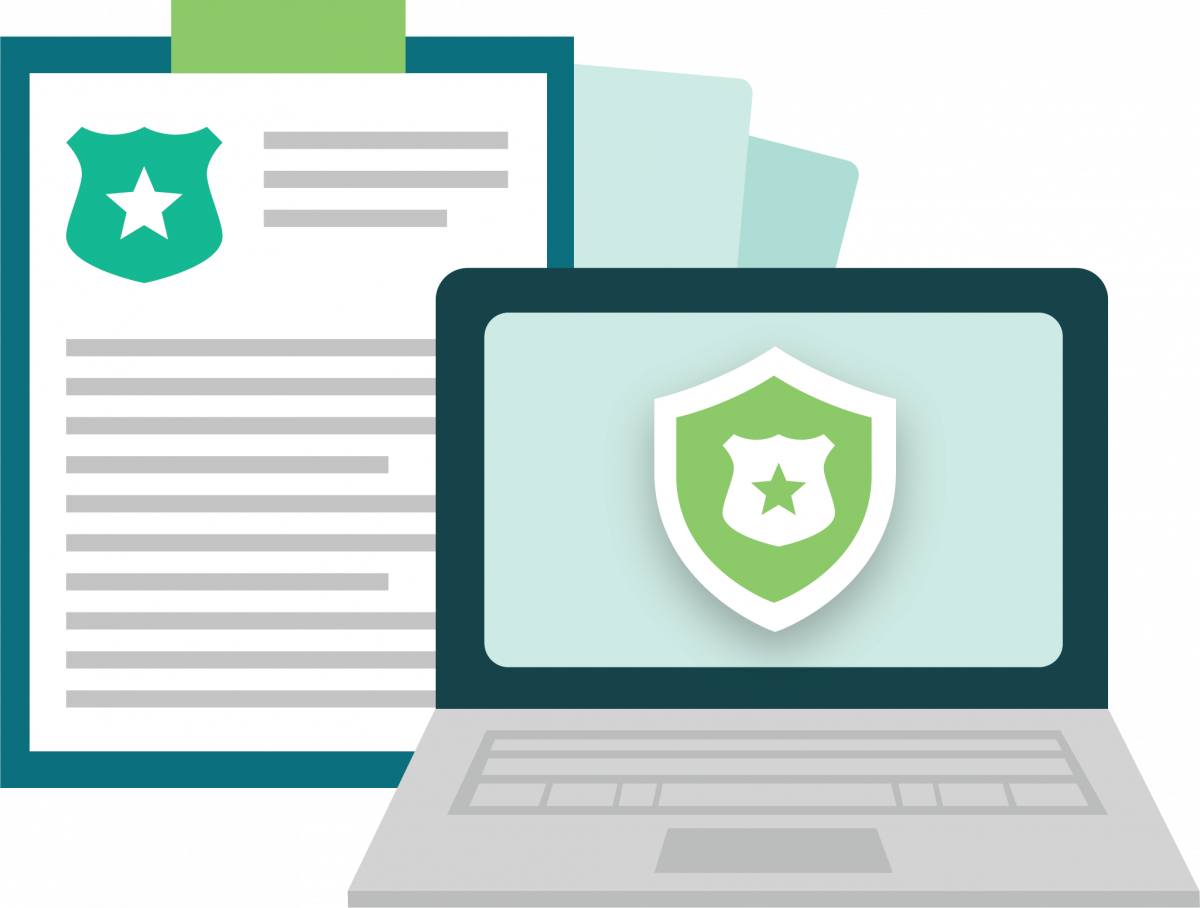 Criminal background checks for trustworthy teams
Trust and safety are the foundations of your business growth. With Certn Lime's fast and accurate background checks, you can build a reliable and safe workplace that everyone – from employees to clients – can trust.
Build trustworthy teams that enhance brand image and reputation
Protect your company's from costs and liabilities of a bad hire
Prevent any potential criminal activities like data leaks and financial frauds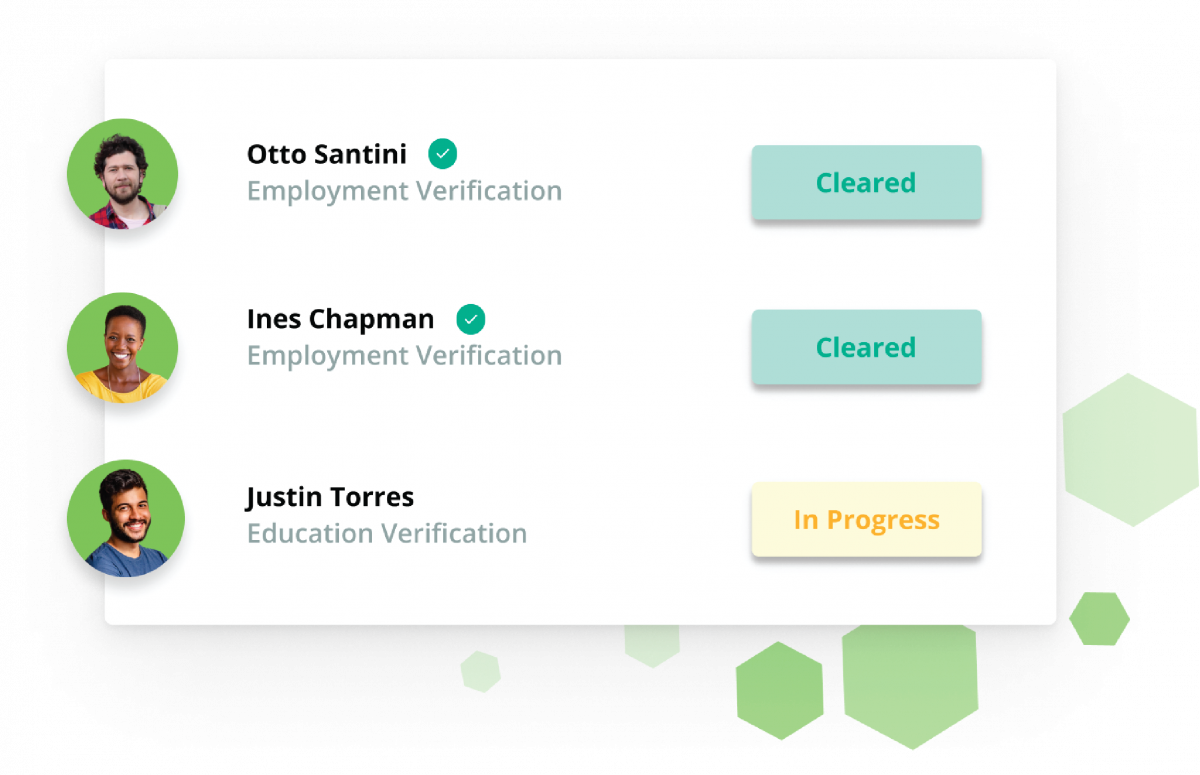 Hiring the wrong people can be a disaster

of job applications contain inaccurate information

average cost of a negligent hiring lawsuit

average loss of total revenue when bringing a new hire up to speed
Certn Lime's AI-powered criminal background checks
Mobile-first identity verification:
Identity verification is an important component of a thorough and reliable criminal background check. Certn Lime's ID verification technology, OneID, lets candidates instantly verify their identity from the device of their choice via a selfie and a government-issued ID such as a driving license.
In addition, Certn Lime's proprietary ID verification technology, OneID, instantly verifies a candidate's identity via a selfie and an official ID document such as a drivers license.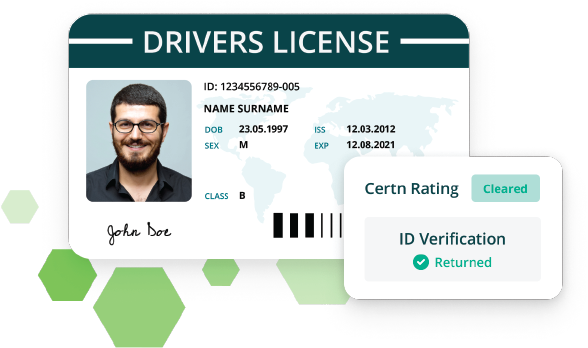 Secure and reliable Compliant and reliable
Certn' s internal controls for security, service availability, data processing, confidentiality and privacy meet the highest industry standards. We are SOC 2 and SOC 3 certified.

Comprehensive criminal checks at your fingertips
Canadian Criminal Record Check
Candidate's required information: Full candidate name (first name, middle name, maiden name, last name), date of birth, email address, current address, country of residence, sex, e-consent form
Optional: Telephone, Social insurance Number (SIN)
Turnaround time: 15 minutes
Types of checks:
Canadian Criminal Record Check
This includes a search of the Canadian Police Information Centre ("CPIC") database and locally held police information centres to determine whether there are charges or convictions that have not been pardoned, discharged or sealed.
Types of records: charges, warrants, peace bonds, prohibition orders, release conditions, probation orders, summary convictions, recent convictions not yet registered in the National Repository.
About this check: a fast and effortless check for Canadian residents uncovering criminal records in Canada
Enhanced Criminal Record Check
The Enhanced Criminal Record is an add-on service to Canadian criminal record check. This check includes a search of Canadian criminal record check PLUS the Police Information Portal (PIP), Firearms Interest Police (FIP) and the Niche RMS system.
About this check: This performs a more thorough search that is done after the regular name-based criminal record search and consists of local police data files for each individual police service that are not entered into the Canadian Police Information Centre (CPIC).
Additional records:
All of the searches included in the Canadian Criminal Record Check plus a search of the Police Information Portal (PIP) looking for:
-Criminal convictions for which a pardon has not been granted and conditional and absolute discharges have not been removed from the CPIC system.
-Probation information, wanted person information, accused person information, peace bonds, judicial orders, warrants, absolute and conditional discharges (If relevant), criminal charges that have been withdrawn, dismissed or stayed of proceedings and any negative contact with Police
SOQUIJ – Québec only
This search determines whether a candidate has been prosecuted for criminal or federal offences in Québec. Certn Lime discovers and provides easy access to all published decisions from the judicial and administrative tribunals of Québec in all areas of the law.
About this check: this search is for companies looking to screen candidates in Québec. and get detailed court/criminal information beyond the RCMP.
Global Criminal Record Check
Vet international candidates to reveal any conviction records in foreign countries. Choose from more than 190 countries and receive the international criminal background check results.
About this check: to screen candidates who have resided or worked overseas via the Certn Lime global criminal record check.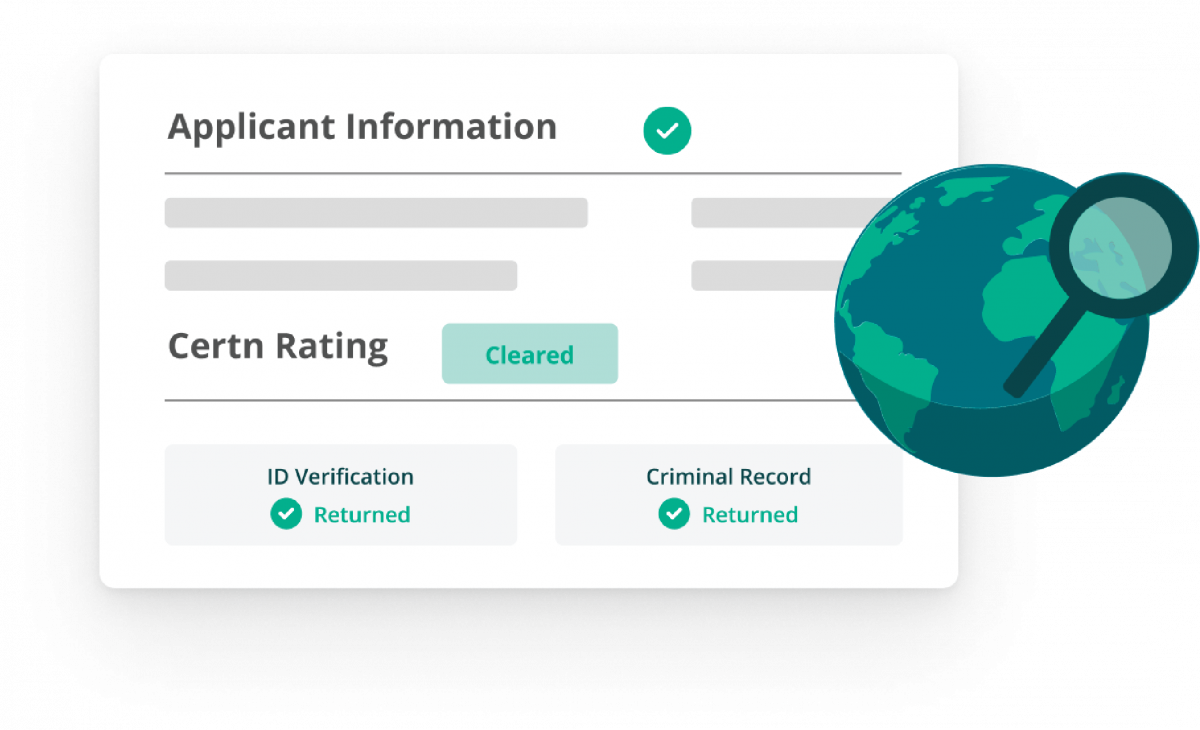 Start screening your candidates right away
Set up your account with a few clicks